Software development has advanced over the decades and today we have multiple languages and tools to accomplish a project. Due to this advancement, we get to hear terms like the full stack, back end, and front-end development. But what do these terms mean and why full-stack development has become popular lately? We will know about full stack development, its role in modern software development, and the reason behind its popularity.
What is Full-Stack Development?
Full-stack development refers to the complete developing or designing of the front end (client-side) and back end(server-side) of any website/application.
Front End Development
The Front-end development includes building or optimization of a responsive user interface by using languages such as JavaScript, HTML, CSS, so the websites run smoothly across various devices such as smartphones and desktops.
Backend Development
The back-end development involves working on internal software, databases, and servers. In other words, it is the foundation of the front end but not visible to the end-user.
Full-stack developers are highly skilled, all-around programmers who handle your project from start to the finish i.e., from designing, implementing, to maintaining and optimizing. Being the Jack of all trades, they know how to add value to your project. By working with the latest technologies and tools they ensure a satisfying end-user experience. Moreover, software developers also have the tools for testing the app before launching it.
By hiring full-stack developers, you no longer have to hire people with different skillsets for software development, which saves you time, money, and effort.
How Full Stack Development has Evolved
In the early 1990s, there was no such concept of full stack developer instead a programmer would handle both software and hardware operations.
Later the rising popularity of the Internet led to increased demand for client-server computing and software developers started to work on web applications. In 2000 technologies became more sophisticated and web applications were developed in a shorter time with the help of databases like PHP, MySQL, etc. That's when the need for a full-stack developer came into being. In 2008 full-stack development started becoming popular and is the most demanding job to date.
Role in Modern Software Development
Full-stack development works by creating functional software for businesses and addresses all stack layers. The future of modern software development is based on full-stack developers.
Full-stack developers are programmers who are capable of building and maintaining end-to-end web applications. In the world of complex web designing, these programmers know how to maintain your online presence by designing technical and more specialized software.
Top Seven Full-Stack Development Trends to Follow In 2021
Full-stack development helps with the growth of your business so keeping up with the trends is crucial. But make sure to hire software development in Singapore who follow these trends.
Language Trends
Software developers must be aware of the latest programming language trends because such languages are supported in case of any issue. JavaScript, Node.js, and Angular are some of the examples of trending languages.
Low Code Development
There is nothing better than a website or application development with minimal coding as websites with low coding are easier to explain.
Creating complex websites with low coding is complicated but full-stack developers are continuously working to integrate various technologies to achieve this goal.
Artificial Intelligence
Almost every business relies on artificial intelligence to automate their everyday business operations so understanding the concept of artificial intelligence is important for software development companies. Today machines are capable of accomplishing any task, all thanks to artificial intelligence. A full-stack developer comes with the best artificial intelligence strategy according to your project needs.
Before hiring artificial intelligence, make sure that full-stack developers are aware of:
– Programming skills – Python, Java, Scala
– Database – Postgres, Oracle, Hbase
– Framework knowledge – Django, Flask, Spark
– Others – ORM, Microservices
Internet of Things
Internet of Things has made life much easier by interconnecting digital devices. According to experts, IoT is an industrial revolution that excels your business. So, hiring a professional full-stack developer is the best option for meeting your IoT app demands. The IoT full stack developer will ensure to synchronize their device with their application.
Blockchain
For the purpose of security, transparency, speed, and distribution various industries are drifted towards blockchain technology. If you are planning to get any project developed on blockchain technology, then hiring full-stack developers is the ideal choice for you. They have knowledge and expertise on developer tools, decentralized tools, and much more.
IT Outsourcing
Many businesses outsource web development projects because of better performance, efficiency, and cost-effectiveness. So, hire a full-stack development services provider to get leveraging benefits for your organization.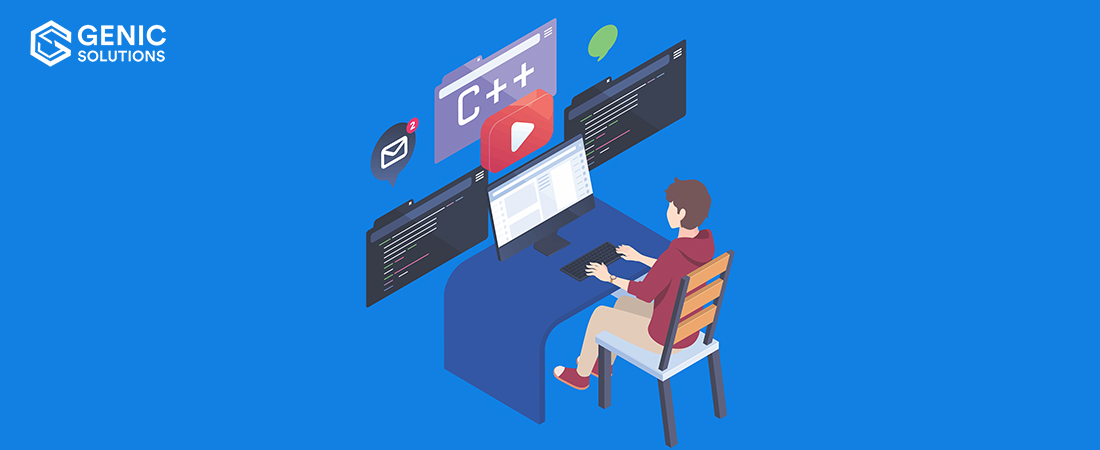 Advantages Offered By a Full Stack Development Company in Singapore
A full-stack software development team makes a real difference in accomplishing your project as they have the right knowledge, experience and are well equipped. From the creation of an idea to launching, a software development company has got it all covered.
Following are some of the benefits of working with a software development company in Singapore.
Mastery of Front End and Backend Development
Full-stack development companies have professionals who will handle both front-end and back-end development according to the requirement of your project. These professionals have plenty of experience to handle multiple complexities that arise in any project that will save you time and money.
Provide the Design Structure
Full-stack development companies have a complete grip on coding and designing a website. Apart from working on your website development, they also consider design structure carefully to ensure the best outcome.
These companies have skilled staff who will identify any problem and implement strategies for the optimal functioning of the website or application.
Accept Project Responsibility
A full-stack development company is accountable for designing and implementing the project. They will do whatever it takes to fulfill the needs of your project. By providing you high quality and cutting-edge project design they ensure that you stay dominant in the market.
Moreover, full-stack development companies have experience of working for different web projects due to which they have in-depth knowledge. They will also provide you inside start that will be beneficial for your project in the long run.
Cost-effectiveness
If you want to get the best outcome within a limited budget then hiring software development services is the best option. The full-stack developers ensure to meet all requirements within your budget. They have experienced programmers to handle every detail of your project so you won't have to hire front-end and back-end developers separately.
Faster and Timelier Project Delivery
Full-stack developers ensure faster delivery of projects due to better collaboration. They divide the responsibilities of development among team members leading to the faster accomplishment of the project.
Easy Maintenance and Regular Updates
The services of full-stack developers are not limited to designing and launching instead they continue to maintain and optimize the existing systems. With the help of the latest tools and technologies they implement smart features in your web project they ensure to provide a user-friendly and interactive website.
Also Read: How to Choose Best Software Development Company in Singapore
Conclusion
Full-stack development companies are efficient, creative and provide you with the best project designs and software solutions. Being software specialists, they can overcome any challenge and make sure to create professional software for your business.
Genic Solutions provide software development services at cost-effective rates. We ensure bug-free and highly efficient software for your business. Whether you need help with planning or development, our developers are here to guide you till you finally get the project up to your expectations.
What are you waiting for? Allow us to transform your business digitally. For more information on software development leave us a message!