The advancement in technology has led to changes in the software industry. So businesses must keep up with the evolution in software development to stay competitive and to ensure the best user experience.
The purpose of ever-changing trends in software is to ensure Remote operation, drive automation, and faster deployment. Want to find out about the latest software development trends in 2022? In this guide, we have shortlisted some of the top trends of custom software development that will help you in staying ahead of the competition.
Cloud Technology and Cloud Computing
Cloud computing technology has always remained crucial in software development as it provides a virtual environment for better project management. Its high mobility, adaptability, and resiliency are the reasons why which will computing technology has taken over the world.
A survey was conducted which showed that by the end of 2022 the average spending on cloud services will increase up to 22% than the last year and will hit the target of almost $482.2 billion.
When the world was hit by COVID-19, this led to an increase in demand for cloud-based services to ensure that the operations run seamlessly. Cloud technology allows software developers to work in a flexible environment. Today almost 60% of organizations rely on remote work for flexibility, better management of an organization, and higher profit levels. Since the trend of remote operations is continuously increasing, more companies will continue to shift towards this technology to get rid of the issues that arise with on-premises computing.
Multi-cloud architecture is also becoming famous due as it allows better data management. It works best for large organizations that manage large data every day.
Internet of Things
Internet of Things is among the most exciting and revolutionary development in the world. IoT has empowered the way we live and work. It is a huge network of interconnected devices that collects, processes, analyzes data, and helps businesses in achieving their goals. This technology has become part of the manufacturing industry, education, healthcare, transportation, and financial services.
Today software development is almost incomplete without the Internet of Things. Any device that comes with an on and off button can be connected to the Internet of Things and the purpose of this connection is to ease the exchange of data. Businesses look for IoT-based solutions for better communication and business management.
The best software development service will run complete testing on the IoT-based software solution before handing it to the customer. The testing ensures a high-quality product. Moreover, the company must be responsible and assure that the software is free of risks and monitor it continuously for efficient working.
Also Read: How to Choose Software Development Company in Singapore in 2022?
5G network
5G network has become popular in the last years due to its high speed, data capacity, and low latency. The exceptional features of this network will bring exciting digital experiences in the future with a higher efficiency rate. Currently, the 5G network is only available to 30% of the countries and hopefully, the remaining countries will get access to it by 2025.
The future of software development lies in the collaboration between 5G network, cloud computing technology, and the Internet of Things.
Software integration
With the ever-growing digital world, the needs of businesses are also increasing. Today businesses seek custom software development solutions with exceptional features that ensure a smoother user experience. When businesses manage their operations with such efficient software, it will lead to higher profitability. Whether you are running an established business or a new one, software integration is the only way that will help you in achieving your goals efficiently. A survey showed that software integration leads to a 60% increase in productivity and a 40% increase in revenue.
Keeping in mind the needs of customers and the faster-growing market, companies go for hiring software development services to get tech-savvy software for their business.
Artificial Intelligence
Artificial intelligence has optimized, accelerated, and transformed software development. The benefits of AI go beyond the development process, from increasing productivity, improving project planning to drive automation, and providing a better user experience.
Artificial intelligence works by streamlining the software development process. Software developers work in collaboration with artificial intelligence which helps them with the coding process. It also saves their time by aiding them in the decision-making process and minimizing the chances of risks. Even if an error is identified in software the artificial intelligence will automatically detect it.
The future of software development relies on artificial intelligence and soon all software developers will rely on it for efficient results.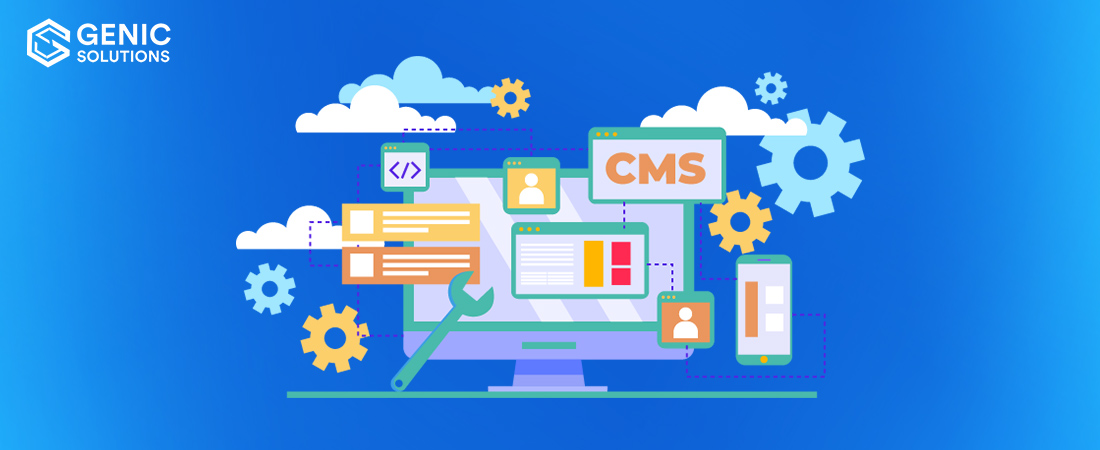 Progressive Web Apps
The ultimate goal of every business is to increase provide a better user experience to their online customers and this is only possible through customized mobile and web application development. When it comes to web development, maintaining and deploying various versions of office software is a challenging job. To address this issue progressive web apps (PWAs) were introduced.
Progressive web apps Are designed by using languages such as CSS, JavaScript, and HTML. PWAs are an amalgamation of web and mobile applications which means that they retain the responsiveness of web-based programming while they appear like a native mobile app.
Social media platforms such as Twitter, and Instagram are also relying on progressive web apps. A survey showed that PWAs Are expected to reach $10.44 billion by the end of 2027.
Low-Code and No-Code Development
The low code at no good platforms is specifically designed to ease the process of building and launching an application. These solutions are breakthroughs from traditional programming and they increase the productivity of software developers. These visual programming platforms are efficient at solving business problems as compared to traditional software development.
These terms have your popularity among the last years and are used interchangeably but they have a slight difference in their meaning. No-code solutions, as the name indicates, involve no coding at all. On other hand, low-code solutions, are the process of developing software by using limited coding.
For this type of Development, you don't always require a technical person.
This approach is ideal for businesses that wish to introduce their app quickly into the market. Research showed that more than 60% of future apps will be designed by using low code solutions.
DevOps
DevOps is defined by a set of tools that work by increasing the productivity of an organization and enabling them to provide faster services as compared to traditional software development. In this type of development, the programmers require a specific set of coding responsibilities. A DevOps developer must be familiar with multiple languages such as Python, JavaScript, BHP, and others.
Final Summary
Understanding the latest technologies and top software development trends in 2022 is important to get software that addresses all your needs. The ever-changing world of technology is continuously empowering industries and our everyday lives. The scope of all these trends will continue to progress in the coming years so make sure to get software that supports these technologies.
Looking for a software development service in Singapore? Genic Solutions is a one-stop solution to meet all your custom software development needs. Our developers work effortlessly to provide you with software that is designed on the latest trends so your business can achieve its goals.
If you want to know more about our custom software development services, get in contact with our team today and get a free consultation!