If you want to streamline your business operations and wish to stay ahead of your competitors, you must get software for your business. The best way is to hire software development services that will design are unique and highly functional software based on the needs of your business. Finding the right company is it challenging task but it is extremely important as it will determine the success of your project.
Are you searching for a software development company in Singapore but don't know how to make the right decision? In this article, we will discuss various aspects that you should consider before choosing a reputed company for your project.
8 Aspects should be considered Before Choosing a Software Development Company in Singapore
Software development companies help in creating software that is based on the needs and requirements of a business. So, hiring a company that understands your needs is important to get a satisfactory result. However, if you are not careful enough while the selection process then it will cost you your time, money, and effort. Below we will discuss some of the factors that will help you in choosing a software development company Singapore for your next project.
Exchange and obtain recommendations from others
First things first, you should start always start by gathering data about that particular software company. Contact their past clients, or check the reviews online on their website. You can also ask about that company within your circle to get recommendations. Once you have gathered enough feedback about them you can analyze it. It will make the whole process of selection much easier for you.
Understand the portfolio and the technical tools utilized by suppliers
Before assigning your project to a company, do your research and spend some time on their profiles to check out the previous work. If you are satisfied with their portfolio and they have relevant experience in your field, then you can move one step ahead and set a meeting with them.
Another important element to consider is the technical tools a custom software development company uses to design your software. A company must have the latest technology that provides more accurate and secure software solutions. So don't feel reluctant in asking them about their tools and technologies.
Spot potential software systems
It may sound a little complicated, but you should have sufficient knowledge about software systems, as it will help you in communicating your ideas to software developers. Moreover, with a clear idea about software technology, you can easily explain to them what technology you want your software to be created on, which will lead to better results.
Keep in mind that the better the communication, the better the outcome will be.
Establish a defined objective and budget
Having a clear objective and goal is crucial for the successful execution of a project. If you have a defined objective then you can communicate with your developers efficiently. So ask yourself some of these questions:
Why do you need this software?
What outcome do you expect from it?
What is the nature of your business?
What are your market needs?
What are the features that I need to streamline my business?
Once you have the answer to all these questions, only then you should start looking for a custom software development company.
Budget is another important element that should be taken into consideration. Make a clear budget, and discuss it with your company. If they don't fit within your budget, you can skip them and look for some other company.
Also Read: Know the Benefits of Outsourcing Custom Software Development
Inquire about security and safety concerns
When it comes to software development, the safety and security of data are the utmost priority. So always ask the software company about their privacy measures, or how they will keep your data safe.
Most professional software development companies sign a non-disclosure agreement with the client to ensure top-level security and safety of the data.
How about after-development support?
Ask the company If they provide after-development maintenance support such as software modification, backup, orientation, and configuration. Most of the companies continue to provide maintenance support even after the development of the software while others don't. So, make sure to ask the company if they will provide any help regarding software in the future.
Concentrate on time of delivery
Always check the on-time delivery track of a software development company and you can do so by checking their reviews or getting in touch with their previous clients. Never go for a custom software development company that doesn't have a proven on-time delivery record as it will waste your time.
Respect each other's cultures and work schedules
Respect is a crucial element in every business. The respect is not only in terms of culture but it also includes geographical differences. And you can judge it during initial conversations by the attitude of the company. For instance, if your company differs greatly in time zones and cultures you must rethink your decision.
Also, discuss your meeting schedules initially, so it doesn't interrupt your already existing schedule.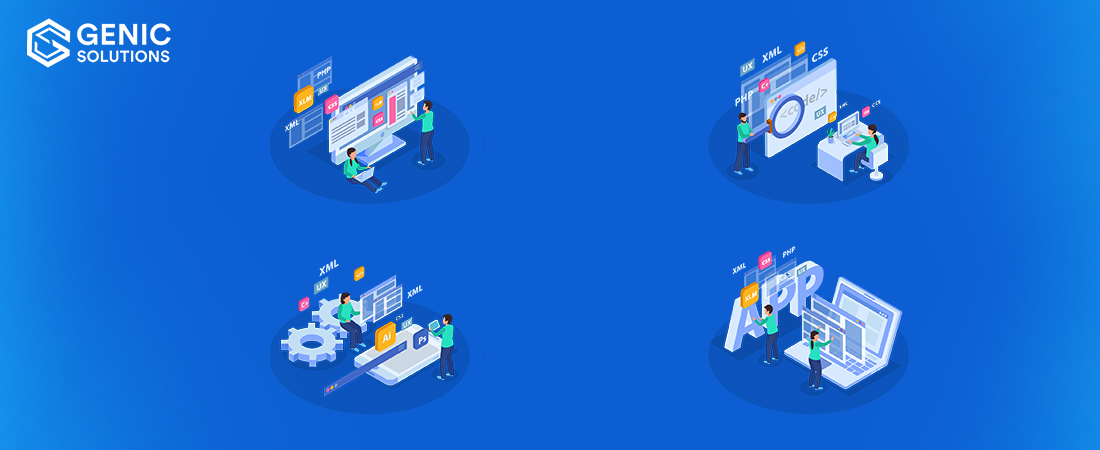 What are the benefits of hiring a custom software company?
If you are a business owner who is currently looking to invest in software, the idea of in-house software development may seem tempting but it comes with great challenges and may cost you heavily. So, should consider looking for a professional custom software development company Due to the following benefits:
Team with professional skills and expertise
By keeping in mind the needs of your business they design highly functional software by using the latest technology. Moreover, they have skilled and experienced professionals who will deliver high-quality software solutions by collaboration among various team members.
On-time delivery
By hiring a professional software development firm, you will get your project up to your expectations within a limited time.
Cost-effective
Hiring a software development company will reduce your costs by saving you from additional costs that you have to spend on hiring an in-house team and providing them with all the resources.
Stress-free
Managing an in-house team takes a lot of time and effort on the other hand Having a professional software development company will keep you stress-free so you can stay focused on your business.
Reduce chances of mistakes
As the software is developed by highly skilled professionals the software developed will have less error rate.
Efficient project management
A software development company will allocate a manager for your project who will continuously update you about the progress and collaborate efficiently within the teams Which will lead to better project management.
Conclusion
Hiring a custom software development company is the only way to get ideal software for your business. So, try to find the best development company by doing a thorough research and choosing the one that will be a perfect fit for your business.
Genic Solutions are a software development company Singapore, you can rely on us to provide you with the best-customized software solutions. Contact us now to get more information, we are here to support you!