Retail CRM is mainly focused on encouraging frequently occurring repeat purchases in a business environment while providing service to clients on any scale.
Using retail CRM software with a smart and dynamic design, you may acquire information about your customers from the database and utilise the information to sell more, give satisfaction to customers, market persuasively, do cost savings, and boost your company's efficiency overall.
Retail CRM System allows businesses to determine the optimal time to get in touch with a certain consumer again and what that customer is most likely looking for. This software offers real-time insights and statistics to assist you in managing specific clients.
What is Retail CRM?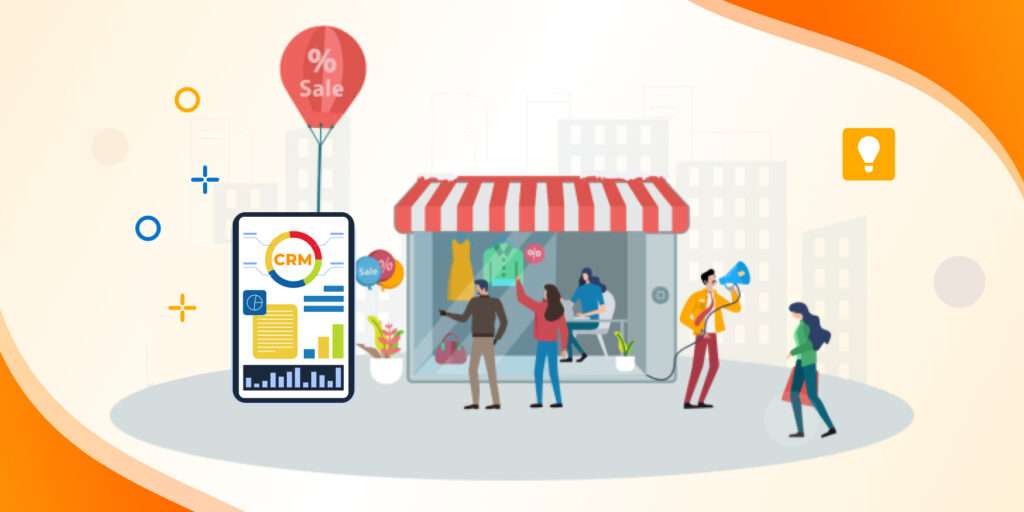 CRM Solutions main objective is to increase revenue for your company and strengthen client relationships. It accomplishes this by making it simpler for your company to communicate with consumers and streamline its operations.
Every single client is important. The more channels a customer has to contact your business, the better. By enabling organisations to gain a better understanding of how consumers behave and adapt their operations, CRMs ensure that customers' needs are met. Therefore, after implementing Customer Relationship Management Software, your company will be able to determine the value of each customer. Knowing more about your clients will help you better serve their needs and increase revenue.
How Is CRM Important for the Retail Sector?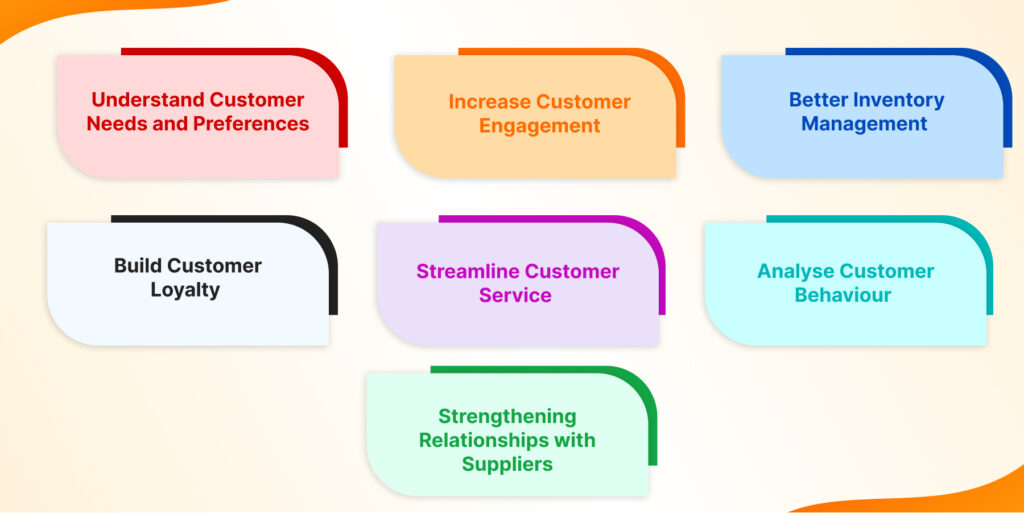 Understand Customer Needs and Preferences
Understanding client needs and preferences is one of the key benefits of CRM in the retail industry. Retailers can adjust their products and services to match specific client needs by collecting and analysing customer data to identify patterns and trends. Retailers are able to provide personalised recommendations, promotions, and experiences because of their deep understanding of consumers' interests. This eventually results in higher client satisfaction and loyalty.
Read More: Increase Efficiency of your Business with custom software development
Increase Customer Engagement
Retailers are looking to stand out from the competition, but it requires engaging customers effectively. Retailers may engage customers via a variety of channels, such as social media, mobile apps, and email, thanks to CRM System Singapore. Retailers may develop customer-focused marketing campaigns with improved response rates and conversions by utilising CRM data to generate these campaigns. Retailers can also track consumer interactions and preferences using CRM systems, which enables them to deliver a consistent and tailored experience across all touchpoints.
Better Inventory Management
An essential component of retail operations is effective inventory management. Inventory management software and CRM systems can be integrated, giving retailers real-time insight into product performance, demand patterns, and stock levels. Retailers may optimise their inventory levels, reduce out-of-stock situations, and make informed selection and replenishment decisions by utilising this data. Retailers may track consumer preferences and buying patterns with CRM, which helps them determine which products are the most popular and forecast future demand.
Helps in Building Customer Loyalty
CRM is essential for building long-term client loyalty in a sector where it can make or break a company. Retailers can encourage repeat purchases and persuade customers to select their brand over rivals by adopting loyalty programmes and rewards schemes. CRM systems make it easier for businesses to run loyalty programmes by letting them monitor consumer behaviour, reward devoted consumers, and provide customised incentives. Retailers can build a strong client base that produces recurring revenue and acts as brand ambassadors by fostering customer loyalty.
Streamline Customer Service
In the retail sector, success is largely dependent on providing excellent customer service. Retailers can centralise customer information, such as purchase history, preferences, and support interactions, using CRM software systems. Customer service representatives are better equipped to offer personalised and effective help as they have access to a complete view of the customer's journey thanks to this centralised database. Additionally, CRM enables businesses to automate customer service procedures like chatbots and ticketing systems, assuring timely and reliable support.
Analyse Customer Behaviour
CRM systems give retailers strong analytical tools for monitoring consumer behaviour and forecasting future trends. Retailers can detect buying trends, customer segmentation, and potential churn risks by utilising data analytics tools. With the use of these insights, retailers are able to design targeted marketing campaigns, price plans, and new product ideas. Retailers can forecast demand, optimise pricing, and anticipate consumer wants with the aid of predictive analytics within CRM systems, ultimately enhancing business performance and profitability.
Strengthening Relationships with Suppliers
Retailers can enhance communication, boost collaboration with suppliers, and streamline the procurement process by integrating CRM systems with supplier management tools. With this integration, retailers can track supplier performance, negotiate advantageous terms, and retain correct supplier data. Strong supplier ties lead to higher-quality products, more affordable prices, and more effective supply chains.
Conclusion
A successful retail business revolves around its customers, and while it may seem simple to serve them, it isn't. In order to achieve higher productivity—improving operations, time management, gaining insights on customer behaviour, and finally producing a better sales record in terms of revenue—retailers must have an effective CRM installed in their systems.
Genic Solutions provides highly efficient CRM tools designed especially for retail businesses. With the help of our Customer Relationship Management Software, retailers can better communicate with customers, increase loyalty, and streamline customer management. Retailers can enhance customer experiences and streamline operations using Genic Solutions CRM software to achieve a competitive edge in the market.