Whether your small local e-commerce business is just getting started or you have a multi-national powerhouse, delivery management has everything to do with process improvement.
Be it a 3PL or an in-house logistics department, the survival code is one: continuously seek new opportunities to bring down the cost of delivering items to consumers, with fewer resources (vehicles and drivers, man-hours, fuel consumption) while maintaining excellent customer service. Delivery managers are constantly searching for tools and tactics to improve their KPIs and scale up their business.
What is Delivery Management Software?
Delivery management is the roadmap to guarantee packages are efficiently and effectively moved from one site to the next. It is sometimes called fleet management or Dispatch management as well.
Delivery Management Software lets you manage all phases of your delivery processes, from assigning delivery jobs, real-time tracking, route planning, and getting electronic proof of delivery. Moreover, it also lets your customers monitor the status of the delivery of their items through push notifications.
Such management software promotes workforce productivity by leveraging intelligent scheduling and paperless workflows, which consequently optimizes operational inefficiencies. Plus, a comprehensive delivery management system automatically allocates tasks to the drivers – DMS takes one major task off of your shoulders. It helps optimize route planning, and obtain digital proof of delivery through mobile app (iOS or Android and Windows). It even has the capability to interact with your existing CRM system for better customer communication and contact management.
Secure pickup
With configurable pickup features, you can assure you'll always know which packages got picked up or when.
Pickup updated status via mobile app or dashboard
Install an app where recipients can see and pick up deliveries
Require receivers to sign for their packages
Capture recipient images at pickup for another accountability
Let recipients label packages as "picked up" from email.
Analytics
Tracking packages with a paper and pen makes it impossible to handle when the order inflow is higher. But why worry when you have the software in place that gets the information right to the workstation.
Keep eyes on total deliveries by arrival time and date.
Know how long deliveries lag until pickup
Track hours saved, top beneficiaries, and more
Receive weekly analytics updates by email
What Are the Benefits of Delivery Management Software?
Delivering the wrong product, taking too long to process and dispatch the order, not knowing the status of the order – these are some of the most commonly encountered situations which are also a direct hit on customer satisfaction. No business should risk its reputation. Have a great track record and never lose a customer due to logistics related shortcomings. Here's how to you can make it happen: Genic Delivery Management Software
Streamlines operations
Automates processes
Reduce paperwork
Improves efficiency of drivers
Speeds up deliveries
Optimizes assets and vehicle use
Reduces fuel expenses
Improves staff productivity
Increase order-handling capability
Cut down unnecessary expenses
Increasing work efficiency
Increases client satisfaction
Features of Delivery Management Software
Route optimization:
Advanced optimization algorithms can consider constraints like delivery windows, driver schedules, vehicle capacity, and even traffic patterns to advise the ideal route for drivers. Route optimization can also give projected arrival times that can be used for internal and customer communication objectives.
Automated Dispatch:
Running an on-demand delivery business on a large scale necessitates automating the dispatching procedure to some extent. On the contrary, planned deliveries employ go-ahead route optimization for which the organization should have the orders ready to dispatch as soon as the new order comes in. Instead of trying to fight a tsunami of incoming orders, 3PLs employ automated dispatching. This properly distributes orders to nearby drivers who can execute the job within the specified time frame, which is not possible manually. An auto dispatch system provides relief to the delivery manager while guaranteeing client satisfaction at the same time.
Vehicle Tracking:
Is the driver on his way to the next delivery or has he mistakenly taken the wrong route and is traveling in the opposite direction? Is he stuck in traffic and will be late for the next delivery? Real-time visibility of the vehicle position can help dispatchers recognize where a driver might be able to conserve precious resources, and prevent costly delays. Customer support teams also make use of vehicle tracking features to inform customers when their delivery will likely be completed. Vehicle monitoring technology is an excellent feature to provide their clients with insights to their order process as they wait for their delivery.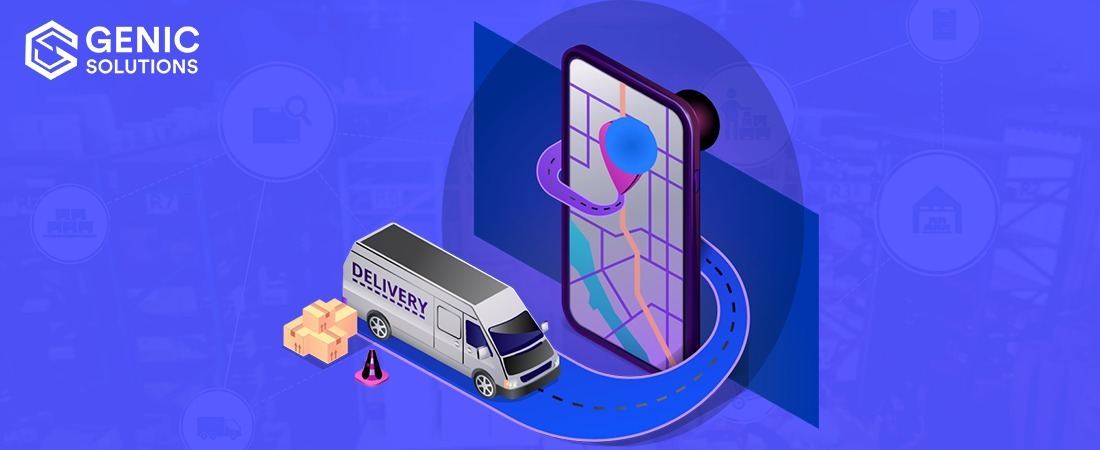 Proof of Delivery:
This remarkable feature entails collecting customer's confirmation upon receiving the package. It can also involve taking a snapshot of where a package was left, as a proof of delivery and to be shared with the customer if unavailable at the time of delivery.
Advanced delivery systems make use of 2D barcode technology, where particulars of every package is encrypted in a unique barcode, which is applied on the package itself. This ensure only the right package is delivered to a particular place. This chain of evidence is especially crucial for medications and other sensitive items.
Reducing liability costs: By tracking the parameters of your fleet and the conduct of your drivers, businesses are typically able to cut insurance costs by providing their brokers with accessibility to this data.
Team and Customer Communication:
Did you ever think that the dispatchers, your driver and the recipients, could be connected all at the same time? All of this is true. It only takes a full-fledged delivery management system to do so. In the old days, the dispatchers would issue duties, and the drivers would fulfill tasks. However, it is vitally essential to promote communication among team members in this fast paced world. If a driver is having problems finding a drop-off site or contacting a customer, their initial call is generally to their dispatcher or recipient for help. Getting instructions and delivery updates well in time is one of the essential components of delivery management. Besides, this communication channel enhances user experience by displaying additional information of the driver's position and current delivery.
Stay On Track With Your Team.
Losing track of drivers on the job is a true nightmare. But it's a common thing to happen, mainly when there are so many duties to manage during peak cycles or rush hours.
That's why visibility is vital to the quality assurance of any service. But how can you acquire visibility over the entire route of the operation?
The Delivery Management Software gives you that critical bird's eye view of the entire delivery process, from start to finish. You can get a clear view of what's occurring live on the ground and what will happen at every point of every service. Moreover, there are mobile apps (Android and iOS) for drivers following our operator driver tracking, performance monitoring dashboard, and real-time updates available in actuality. It gives you meaningful intelligence at all times and enables you to handle all your resources effectively and efficiently.
The combination of live delivery and driver tracking statuses across the long last mile helps you proactively evaluate performance within delivery schedules, client requests and maintain communication in perspective and up to date.
How Does the Delivery Tracking System Help Delivery Businesses?
By integrating a delivery tracking system in your operations, company owners can ensure that their clients and workers are aware of the movements of the fleet and delivery personnel. By having precise information of the exact location of orders and vehicles, and when they are going to reach their final destinations, you can increase customer satisfaction immensely. One of the most brilliant feature that can fuel customer's anticipation is constant status updates. It is a unmatched source of contentment to the customers
Delivery tracking system gives an outstanding combination of two-way interaction that opens doors to greater efficiency, leading to a swift and uncompromised delivery procedure. It, in turn, leads to higher customer satisfaction, enhanced customer loyalty, yields good customer referrals, and repeated clients.
For More Details Regarding Custom Software Contact Now