One of the most frequently asked yet the most complicated dilemma for any firm is whether to go for an off-the-shelf solution or hire a software solution company to develop a custom software?
The answer rests in drawing a clear picture of what the company needs the software for and how much are they willing to spend on getting what they need. After all, the total cost of ownership is entirely related to the requirements laid down by the user.
Here are some factors every business should look into when choosing between a custom software and off-the-shelf software. Evaluating the worth of the solution to the problem in light of the investment is the foremost criteria of landing on to the right decision
Know the overall cost of your choice
Know where to get the goods and the vendor
Understand the security constraints
Here is the list of some major Pros and Cons of off-the-shelf software and custom software.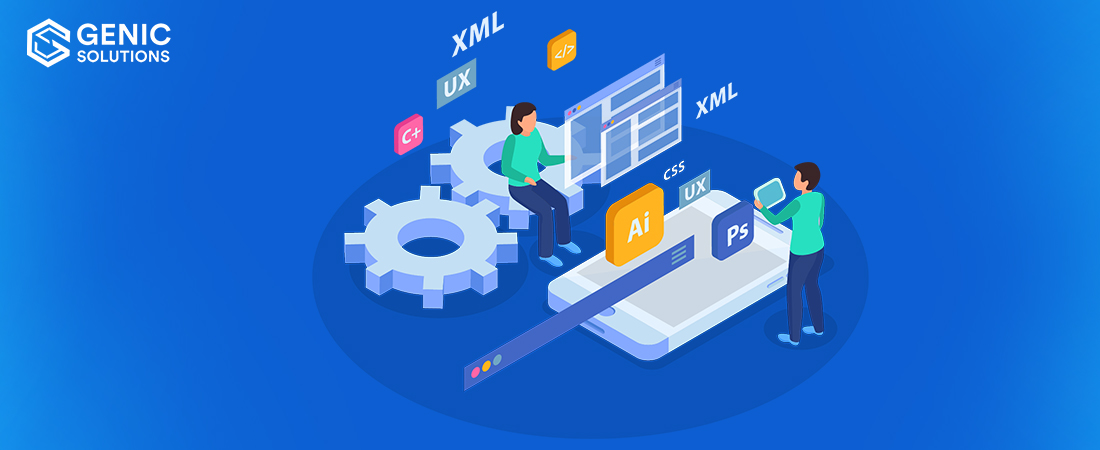 Custom software
Pros
The custom word in itself expresses that the software is developed for unique circumstances. In other words, it is designed precisely for you and your business challenges. Also, it gives an almost perfect response to your problem.
Perfectly compatible solution
It is made to cater to every criterion you had established in the planning and evaluation step. No requirement is left out in designing the software.
Upgrade and Expand the way you like
Custom software can be quickly upgraded and expanded, while keeping in with your organization policies. The software develops and evolves as the technology does.
Since you own it 100%, you can make it do what you want from it. The developer will help you make the necessary changes at every step of the way
Your Ultimate secret to success
Custom software also provides a strategic advantage over your rivals because a custom solution is something that your competitors can't get – and it is one of the crucial factors that can help you move ahead.
Cons
The unlimited flexibility comes from build-from-scratch philosophy which is only possible with a custom software solution. It basically means that you'll probably be looking at a straight forward higher initial investment.
On the contrary, many off the shelf choices are designed as monthly subscription packages that divide the expense the user has to bear for using the software.
What they may not tell you: the ongoing nature of the strategy can end up costing way more than a custom solution in the longer run.
Besides, it's crucial to remember that most custom software's see this early investment amply returned in the future in terms of higher business efficiency, sales and profits because the solution is created to match your demands flawlessly.
If you're searching for a rapid solution, a custom software solution is not the best option for you. Software development is a multi-stage process that may take many months; even so, producing a solution isn't viable in many ways. Getting a perfect solution takes time and patience.
Perhaps, you may hear the same complaint from an off-the-shelf solution user. Designing and integrating software that is not created specifically for your organization can take a surprising amount of effort. It's not as simple as just loading a program and gaining an instant benefit. Not all Off the Shelf software are plug and play in its true sense
Dependence on the Developer
Constructing a custom solution may make you entirely dependent on the assurance of the custom software vendor. If they fail or are unable to produce a desirable solution for some reason, your business could be adversely affected.
However, these small-scale, localized software developers are usually willing to go an extra mile to assist with tweaking and troubleshooting. It is a good thing, as you have the opportunity to reap the benefits of a techy that knows your business very well. Success and failure is merely a matter of picking your partner carefully.
Off-The-Shelf Software
 Pros
Do you want a software solution relatively soon? Good news – pre-designed softwares  are developed for easy installation or use.
Nevertheless, an off the shelf packaged solution usually has to be customized to some extend and may not be compatible with your existing systems, both of which will wipe out the speed advantage.
The bulk characteristics of an off the shelf business software will decrease the upfront cost for the off-the-shelf solutions.
However, here is something you might discover later on: these solutions may be inexpensive to buy initially; but it might cost you a lot more over the period due to their periodic on-site maintenance, subscription charges (like SaaS) and other incompatibilities and inefficiencies.
Only consider trustworthy packaged software that has a wider capability / when it comes to utilizing the solution – you can always check communities for comments, turn up reviews online and even get the software's trial run before buying.
A competent custom software partner will have a solid history and will start with a concrete contract with goals and objectives of the project, leading to assurance to quality.
In about the same way as you'll be allowed to read reviews before buying your packaged solution; you are very likely to get great community support if any problems occur down the line, as other buyers (using the same software suite) may be facing the same software glitches.
Cons
The primary risk in choosing an off the shelf solution is that it may not satisfy all of your company requirements.
A packaged software may cost considerably less than a custom solution. However, if it is half as competent or usable, you'll eventually turn towards customization. The hidden cost factor of adjusting your business processes and workforce to make the software suit your business is much more than simply designing a software that fits your business, from the scratch
For most off-the-shelf business software, it becomes a great challenge to mold them to your business needs. As your firm grows or develops, you'll find the software becomes a limiting factor in adjusting to the change. Extending the software will need major revamps and upgrades. To achieve the adjustments, you're seeking, you'd need to convince the software business that your needs trump their broader product roadmap.
Incompatible with Business Needs
Off the shelf software often suffers compatibility concerns. Your firm's operating systems, cyber security philosophy or other business software may clash with the packaged solution at a primitive level, rendering it either incredibly inefficient or unusable.
By buying an off the shelf program, you're going for a solution that is accessible to all of your competitors; which means that your competitors will be effortlessly reproducing the same results and groundbreaking business ideas as you.
Final Verdict
The choice of selection between a pre-packaged solution and a highly customized business software can have far-reaching effects that will be felt years down the road. It would help your business to make your decision while keeping the long-term repercussions in mind. Short-term suffering will often result in longer gain; custom software is one such matter.
Custom Software are great for the area of your business that has potential for development, whether in the form of a possibility to streamline your procedures or the chance to benefit from an advanced revenue stream. To accomplish such enhancement, you need competent and robust custom designed business softwares.
Get in touch with us and we'll guide you through the process of custom software development here at Genic Solutions.